Collecting References
Most databases provide a way to export citations or references that can be added to your EndNote account - just look for the Export option. For help on direct exporting, go here.
For some databases, you will need to save your citation as a plain text file (Wordpad or Notepad) and import that file. For more help on importing from databases, go here.
Exporting from EBSCOhost
Video Directions
Written Directions
Do a keyword search in one or multiple EBSCOhost databases.
Save items you want to export to the folder.
Go into the folder and select the export option.
Click Save.
You will be redirected to EndNote where you can sign in and view your citations or references.

Exporting from ProQuest Databases
West Chester University Libraries has many different databases from ProQuest including National Newspapers Core, Music Periodicals Database, ProQuest Historical Newspapers, Political Science Database and more. To export citations from a ProQuest database, follow the instructions below. You may need to download EndNote's Cite While You Write plug-in.
Do a keyword search in the database.
Check-off or select the citations you want to keep/export.
Click on "Save", choose RIS and follow the instructions.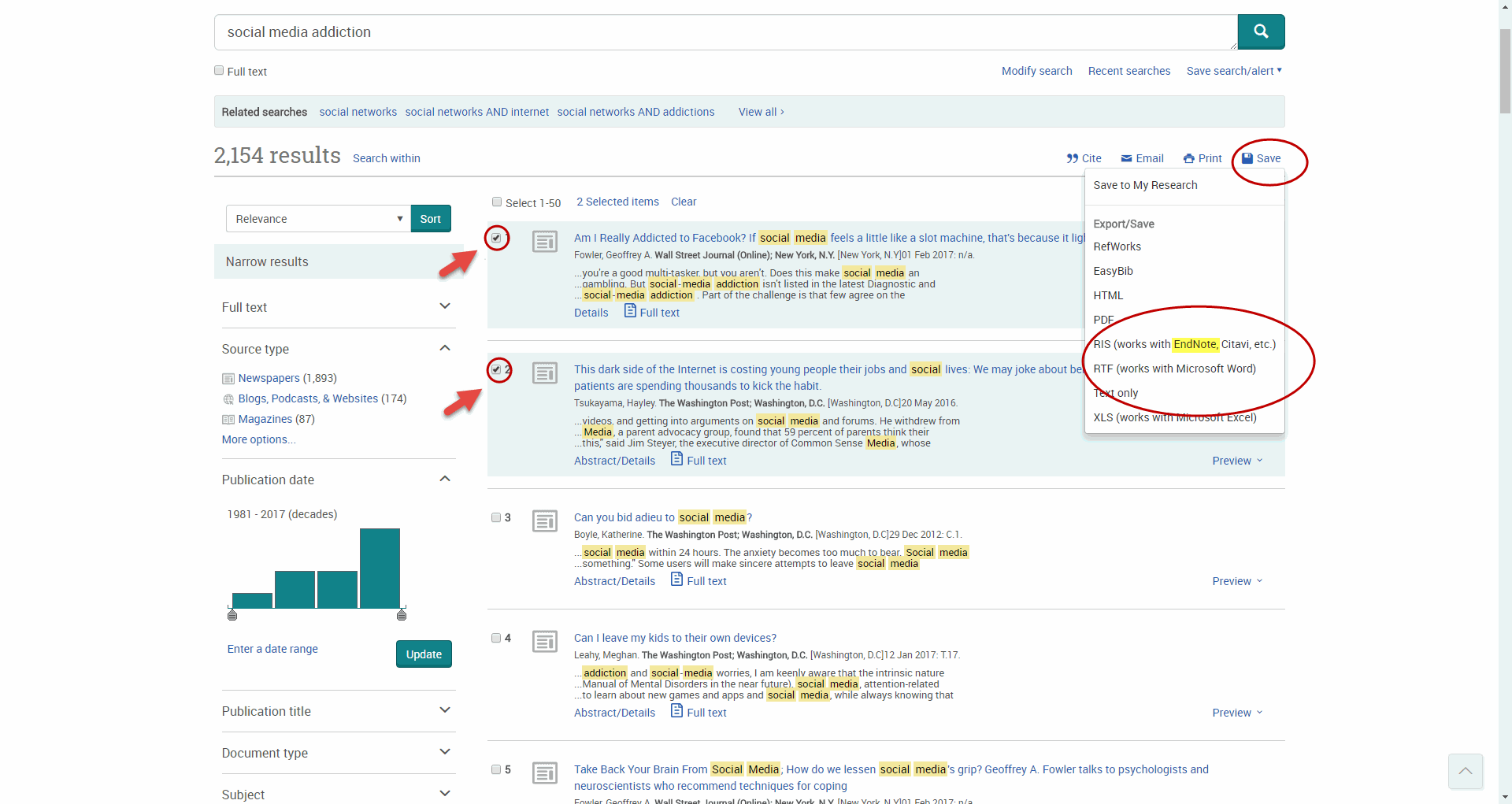 Exporting from Web of Science
Do a keyword search in Web of Science.
Select the citations you want to import.
Use the pull-down menu at the top to select "Save to EndNote Online"
You will be prompted to log-in to EndNote