Skip to Main Content
It looks like you're using Internet Explorer 11 or older. This website works best with modern browsers such as the latest versions of Chrome, Firefox, Safari, and Edge. If you continue with this browser, you may see unexpected results.
Featured Web site
This site contains the full text of books on the Romanovs as well as photographs and descriptions of the rooms in the palace. Some sections may be viewed in English, French, German, Spanish, or Russian.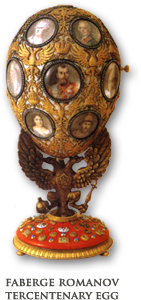 Business Russian
Podcasts and transcripts from UCLA's Center for World Languages
Websites
Early 19th-Century Russian Readership & Culture: A Hypertext Archive

From the Slavic & East European Library at the University of Illinois Urbana-Champaign

Far From Moscow

Contemporary music from Russia

From the Ends to the Beginning: A Bilingual Anthology of Russian Poetry

Poems are in Russian, with English translations. Some recordings in Russian by the poets.

Russian @ CLEAR

Free, but requires registration. From the Center for Language Education and Research.

Russian Webcasts

From the National Capital Language Resource Center, Russian news from Russian news publications, spoken at a slower rate than would be found on Russian radio/TV, and with vocabulary assistance.

Russian Language Learning Website

From the University of Sussex and the London School of Economics and Political Sciene

Russian Writing

From Brown University, animation shows how each character is formed.

Инфор видео

Short videos in which Russian speakers describe how to do something (e.g., making a salad). Similar to VideoJug.

Narratives in the Russian classroom

From CALPER: Center for Advanced Language Proficiency Education and Research. Free, but registration required

Posters of the Russian Civil War, 1918-1922

From the New York Public Library's digital collection of posters acquired by Harold Manchester Fleming

Russian Popular Culture: Experiments in Consolation and Anti-Glamour

An interview with Professor David Macfadyen, UCLA Slavic Department
Russian literature
Podcasts and transcripts in Russian from UCLA's Center for World Languages